With drones becoming more and more accessible, the rise in drone pilots has increased, knowing what to look for in a drone videographer is crucial for your business. This may be a good thing but this has led to a large number of "Cowboy Pilots" who cause more damage than good for the industry and clients. 
These cowboy pilots often invest the bare minimum for a drone with a camera which offers the very basics of quality. A cowboy drone operator can make big money working for £50-£100 an hour with such a small investment but as the old adage goes, you get what you pay for, and amateur images are likely to be of poor quality.
The cheapest choice for hiring a drone photographer to showcase a property, hotel, or tourist site can be highly unsatisfactory. You might wind up having to hire someone else to redo the work which is why knowing What to look for in a drone videographer is so important before starting a project.
With this in mind, it's always good to know what to look for in a drone videographer before making the investment. This will give you a good base to make a sound call on whether or not to hire the pilot.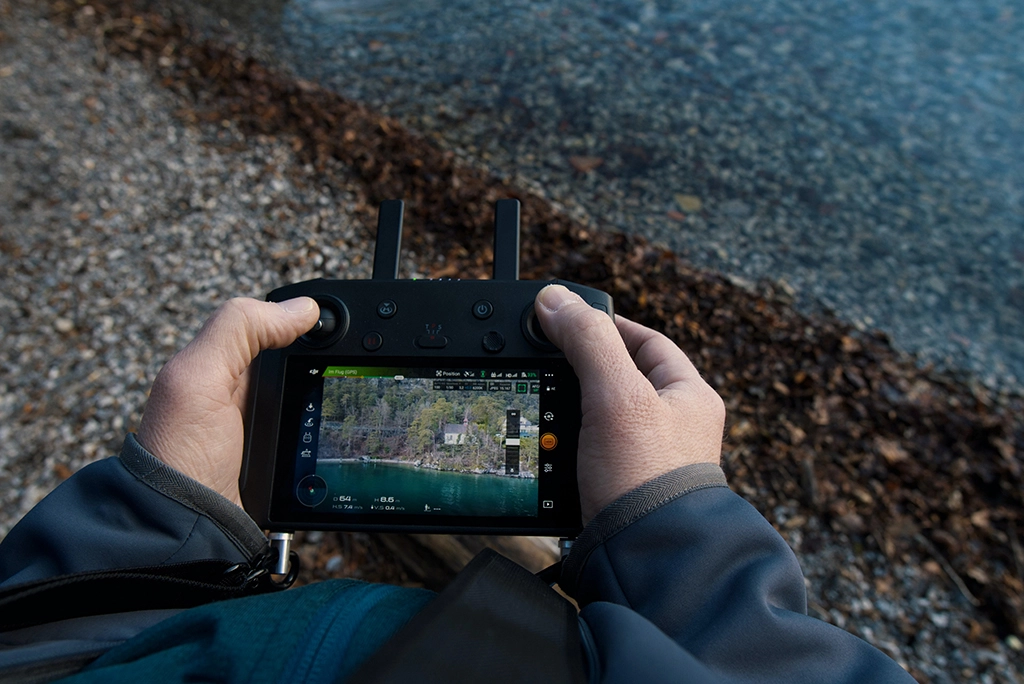 Qualifications:
The CAA (Civil Aviation Authority) stipulates that no drone pilot can accept payment or complete work without having the required certificates, namely the GVC (General Visual Line of Sight Certificate) and the A2CoFC which permits pilots to fly for commercial purposes.
If your pilot isn't able to provide these certificates, it's certainly not a good idea to move forward with them as it's unclear whether they possess the skills and knowledge to provide a service of quality and excellence.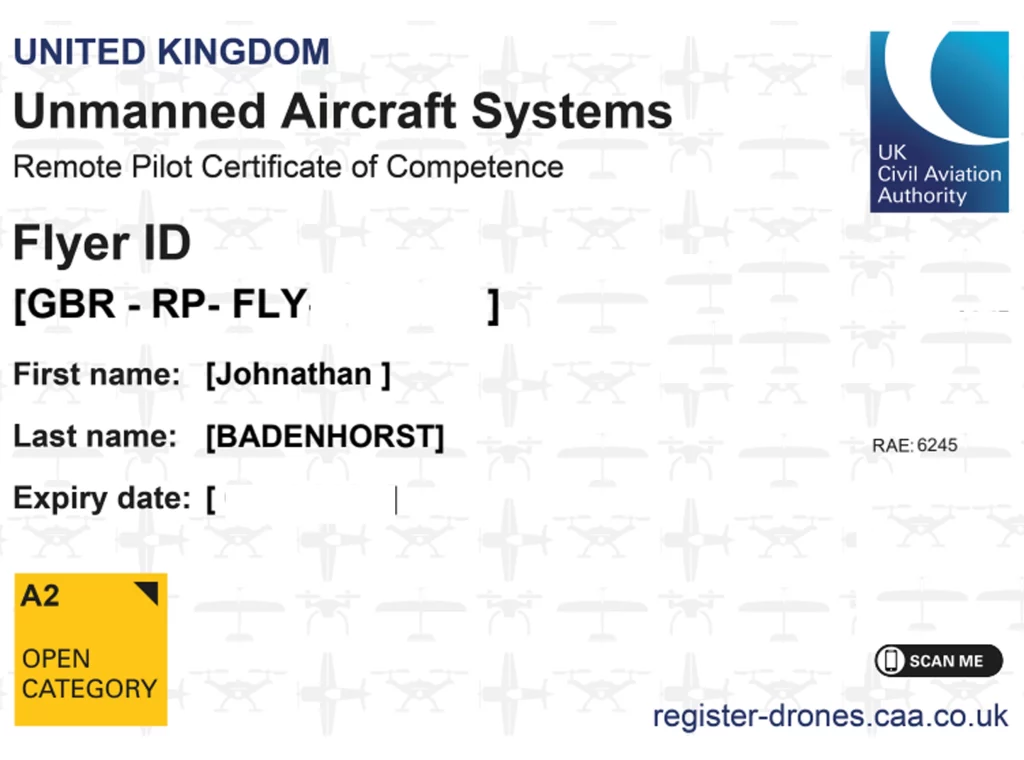 Insurance:
Insurance is one of the most important elements of flying a drone commercially. Insurance provides clients with a safety net and ease of mind as to any cover if something should go wrong. There are many different types of drone insurance policies, some cover pilots all year round and internationally while others can be purchased by the minute and on the day of the shoot. Either option ensures you and the pilot are protected. Again, if the pilot you are approaching to complete a project is unable to provide this, it should be seen as an immediate red flag.
Equipment:
Now, equipment plays a very important role in how you should select your pilot. Drones come in a wide variety of forms – some have great flight time but poor video quality, some offer great agility but short flight times and fixed Field of Views.
Deciding on a pilot should involve an understanding of your project, the desired outcome and of course if the pilot has the correct equipment for this. Here's an example scenario, AerialJohnny provides FPV footage which involves high speed chasing, flying through tiny gaps and so on, but if we were to use that drone for an aerial drone survey of a development site it just wouldn't work. That's we have a strong drone fleet to cater to different situations.
With unqualified and untrained pilots looking to make a quick buck, you'll often be promised a great video, they agree to being able to deliver absolutely everything yet won't have the equipment to fulfill your project deliverables.
In-house capabilities:
Something that is often overlooked is the ability for a client to brief one person from start to finish on how they expect the project to be delivered. By having a streamlined process dealing with as few people as possible, it means there are no crossed wires, there is a consistent flow and the result comes out a lot cleaner.
This means from briefing in the video requirements down to the fine details of editing, in-house capabilities means the editor understands the key moments from the shoot, what style and feel the client wants, making the end product so much more inline with the expectation.
Is the videographer easily contactable?
Being able to contact your videographer pre and post a video shoot is absolutely critical. A good sign to look for is if the drone pilot is constantly updating you with progress, flight plans, editing etc. A major red flag is if your drone videographer goes dark and can't be reached (especially after a shoot) and even worse if it's before when all the planning takes place. Make sure the lines of communication are clear and open to have the best experience.
If you're looking for a drone videographer who ticks all the boxes then don't hesitate to get in touch with AerialJohnny to see how we can bring your project to life.