Filming sports events like go-karting and motocross events is an art form that's in a class of its own, and recent technological developments have increased the potential for creating stunning shots.
FPV drone and standard drone filming offer boundless opportunities to make your motorsports footage shine. Using this technology, you can truly reflect the action on the ground and capture the greatest excitement on the screen. Drone videography is increasingly being seen as a must-have addition to footage captured by traditional means. Let's take a look at why.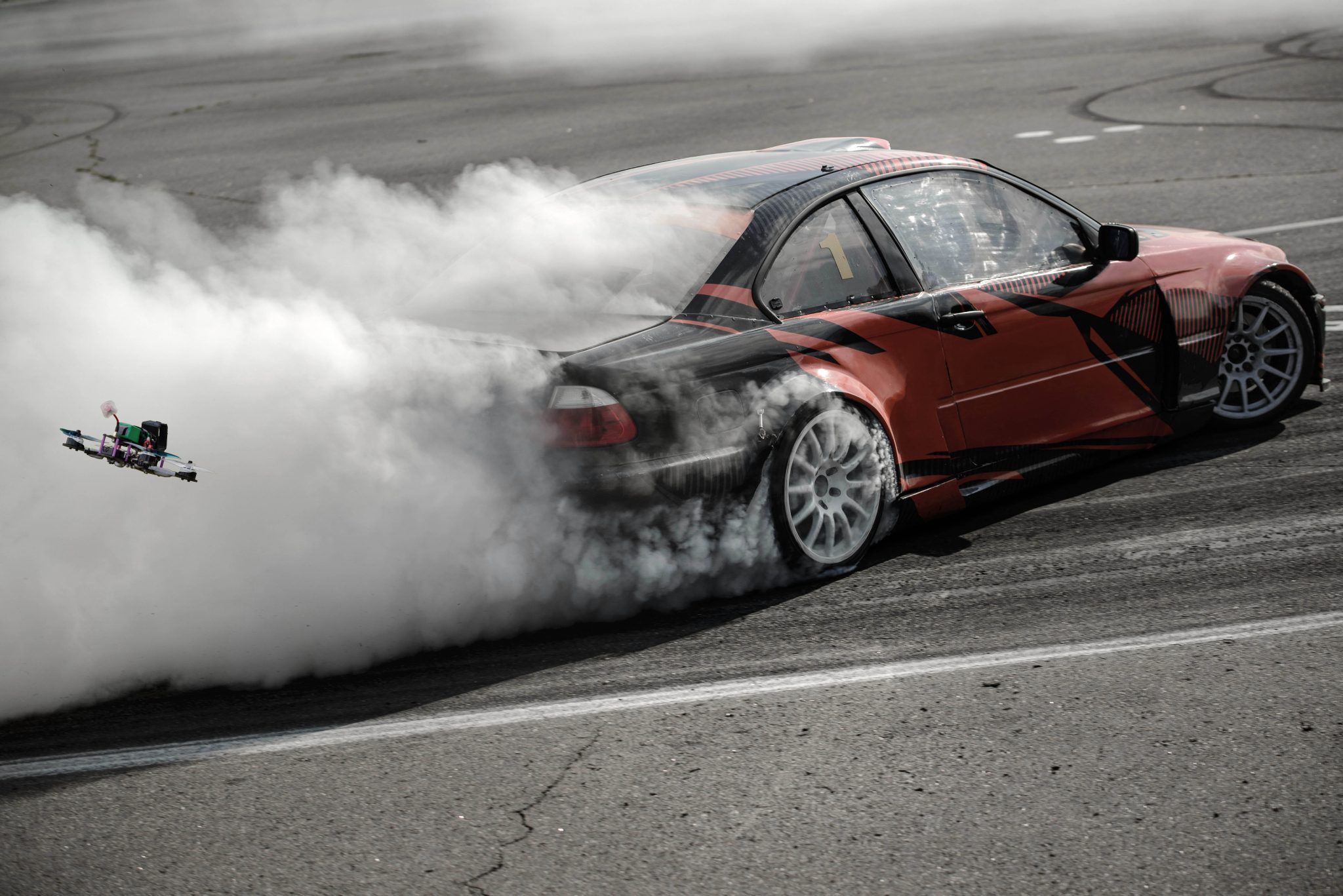 3 reasons drones are a must when filming sports events
Engagement
Showing images continually filmed from the same perspective and vantage point can be quite boring. Viewers are less likely to be fully engaged throughout entire races without new and interesting perspectives and angles on offer. With drones, you can film from above for a bird's eye view, head-on as a vehicle approaches and in the first person with FPV drones. Make your audience feel like part of the race and it suddenly becomes way more exciting.
Speed
Drone technology has come a long way in just a short space of time. Nowadays, there are drones fast enough to keep up with race cars out on the circuit. This is exactly what allows them to provide that first-person view of the race, following the contestants as it happens. 
Cost
Filming sports events with drones can work out to be more affordable than you might think. They can capture shots which formerly required enormous dollys, jibs, and cranes. Drones are operated remotely by a single pilot, which saves on the costs of travel and expenses of a full production team.
How AerialJohnny can help
If you have a sporting event coming up and already have a production team in place, finding drone pilots that have experience filming sports events will skyrocket the standard of your footage.
CAA-certified drone pilots at AerialJohnny offer high-quality drone operation using the best gyro-stabilised gimbals, to produce ultra-sharp HD 5K videos. The results? Jaw-dropping shots of the action up close.
Whether you intend to use your footage for promotional material or for broadcast, AerialJohnny offers professional, high-quality, action-packed sports videography that will convey the excitement of your race and help you attract new audiences.
To find out more, get in touch today.